Husqvarna Gas Caps - Maico Penton KTM Zundapp Sachs Puch
---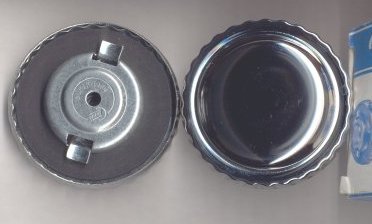 How about a New Gas Cap for your vintage treasure? Looking for the best possible Birthday or Holiday Gift for your Boyfriend? or maybe even your Husband? How about the coolest party favors at a Dirt Donk Dinner?
Brand new, shiney bright, beautiful chrome, new gasket, correct manufacturer, correct on other brands of the era like Maico and others.

How about the correct, brand new gas caps for your 67 thru 80 Husqvarna! or Maico!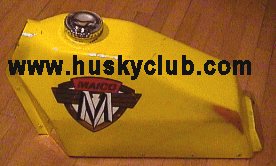 You can add a vent tube in the center and be correct for 81-82 Husqvarna.
You can powdercoat it black and be correct for 83 (some 84).
If you selling a used bike, why not make it look attractive to a potential buyer by fitting it with a new shiney cap.
1 cap - $40
2 caps - $75
3 caps - $100
4 caps - $120

packaging/shipping - $10 for 1-4 caps

---
www.huskyclub.com