---
Dedicated to the details of all Husqvarna motorcycles from 1903 thru 2019. Happy Huskys !
---
My email address has not been working! I am changing web host servers. my new email is - husky@huskyclub.com Thank you for your patience and advice.

---


Our colorful cover photo. . .
The high-flying young man on the Swedish built Husqvarna is Malcolm Smith. He was caught mid-air , photographically, by Larry Willett. The fine shot was taken at the recent Corriganville (Calif.) Scrambles.

Ed note - check out the goggles pulled down, no gloves, HUSKY hivis vest, 10 cylinder fins indicating a 360cc, skid plate, steel rims, kick stand, and looks like an early Bell helmet.

Were those the days or what?


MAY 20, 2018
Norton Commando are the featured marque
British and European
Classic Motorcycle Day
Clarksburg, MD
http://classicmotorcycleday.org/
MAY 20, 2018
Norton Commando are the featured marque
British and European
Classic Motorcycle Day
Clarksburg, MD
http://classicmotorcycleday.org/


NomadADV rally pac
2017 Husqvarna 701enduro

https://www.nomad-adv.com









---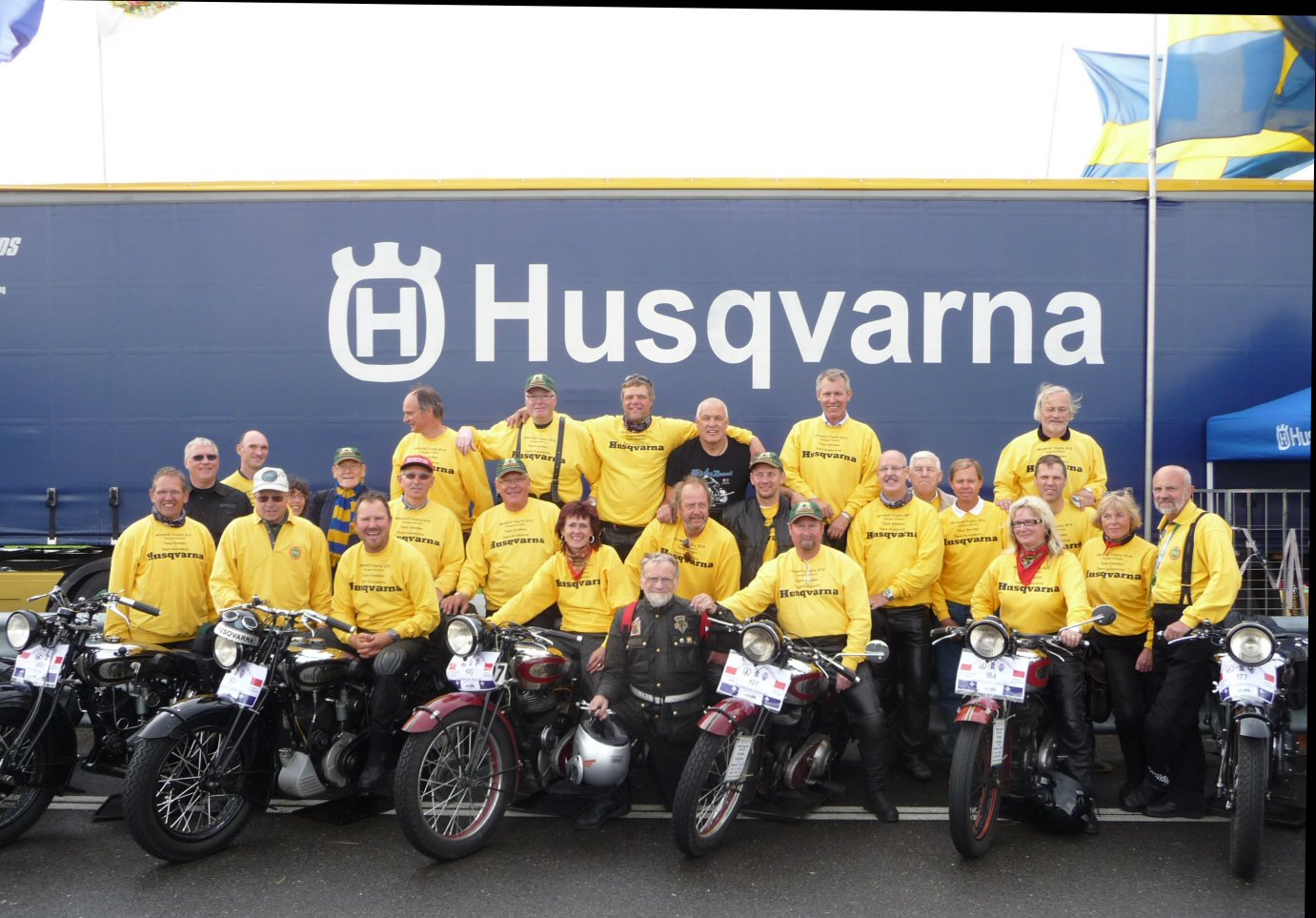 My good freind Erland and the 2010 WindmillRally team Husqvarna - get out your prewar HVA, clean it up, ship it to Europe, go riding!

Feature Husqvarna


Kevin Grimes, the premier HVA collector in the USA, has completed his latest rare find........and he took it out riding tday. The 1966 Husqvarna 360 is so rare and desireable that all the rest sit in collections unused.

Click photo for close up!







2010 Brand New Husqvarna book!



Special thanks to Gunnar Lindstrom for writing this important book, Husqvarna Success. Gunnar is known as the foremost expert on Husqvarna, and for good reason. There isn't enough room in this article, nor the entire website,to fully chronicle the 107-year history of Husqvarna motorcycles. Such a task would require a complete book. Fortunately, that's exactly what Husky fans can expect this summer, Juli 2010.

Gunnar has coordinated a four-person effort to document the company he worked for so many years ago. His attention to detail, personal insider knowledge and a lifetime of connections ensure that it will surpass the small number of existing publications and become the defining literary work for all things Husky.
Ten years in the making, Husqvarna Success, has been released by Parker House Publishing this July, 2010. ISBN-13:978-1-935350-14-9

Thank you Gunnar, Tosh, Torsten and Malcolm for making all us feel like champions in the wonderful world of off road riding with Husqvarna.

Find this new book at GT Motors 517-485-6815

---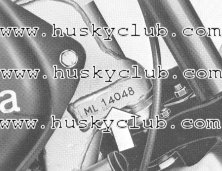 Husqvarna Motorcycle Home Page 1903-2013
Husky Club Details - <click here
-
-
-
-

---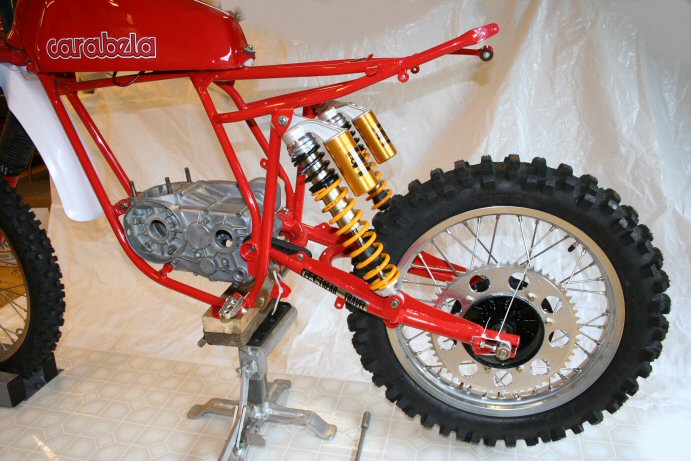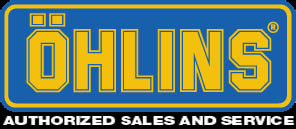 Öhlins Shocks for All Evolution Vintage Motorcycles - click here

---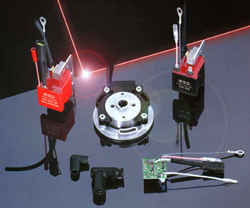 Husqvarna Ignition Systems -MZB (new with lighting), PVL, Motoplat
---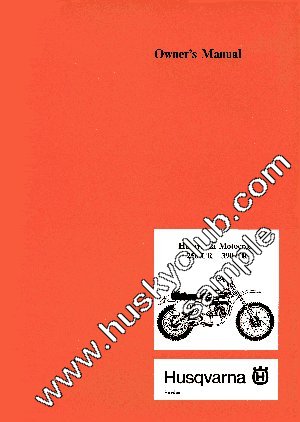 Owners manuals, parts manuals, out of stock at this time
---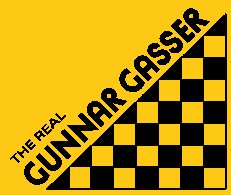 Gunnar Gasser Throttles - now with cable! bolt on!
---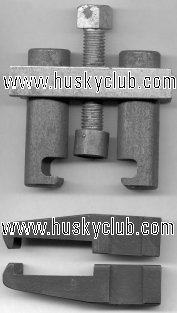 Husqvarna Tools - click here

new motoplat tool!
---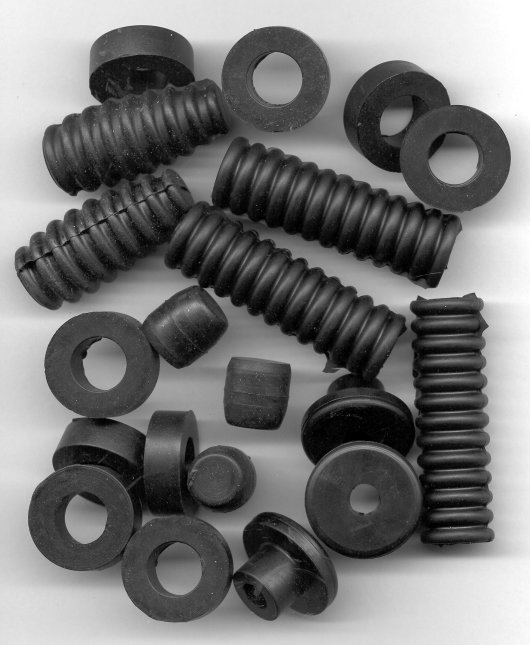 Rubber pieces for your Husky
---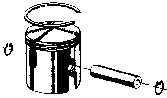 piston reference page
---

Husqvarna Magneto Pullers - all years- click picture
---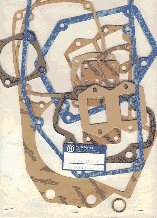 Husqvarna Gasket sets reference page

---

New Gas Caps for Huskys- click picture
---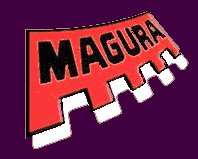 Magura Controls - click logo picture
---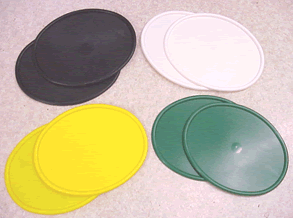 HusqvarnaNumberPlates - click picture for details
---

Bing Carburettor- out of stock
---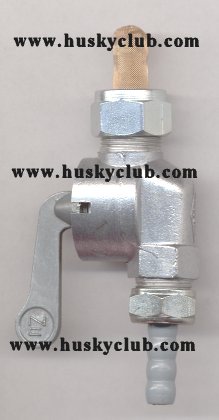 New Husqvarna Petcocks
---


Air filters for ALL years Husqvarna - Uni , TwinAir
---
---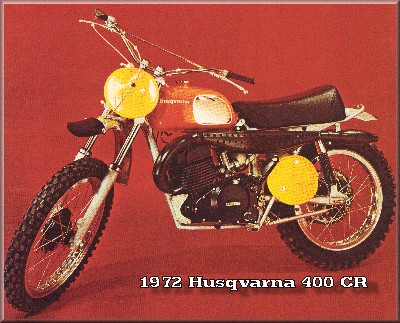 1972 400 CR Bengt Åberg Replica

Husqvarna dominated all off road events during 1972...motocross, desert, enduro, and special events like Baja and the Mint 400 as well as world class motocross. World class riders Torlief Hansen, Bengt Åberg, Arne Kring, Gunnar Lindstrom were heros on Huskys. Have some spare money ready, you'll want a Husky!This MJ 400 pictured above has original high cross bar bars, yellow number plates to signify Open class, and alloy fenders. This is the "New Generation" Husqvarna that was designed with a new heavy duty transmission with 5 speeds and LEFT HAND SHIFT. This was the first model year with this feature of left hand shift. This photo is actually an MJ publicity foto taken for Cycle World. Interesting to note the cable routing of the front brake cable .... in front of the number plate. This was to assure it did not "hook" the front forks and lock up the front brake. The polished Akronts, polished fenders, chrome tank panels, new shiney spokes, along with fork tubes and handle bars make a "knock out" look for a competition bike. Pulling up on the start line amongst any other brands of the day was quite intimidating. All things being equal, not only did everyone know that you most likely were going to holeshot, but you were looking better than all while doing it. A new 72 Husqvarna 400 sold for $1200. A new Suzuki TM400 sold for $950. It was mind boggling at the time why anyone would have purchased anything but a Husky!

---
1984 Husqvarna 510 TE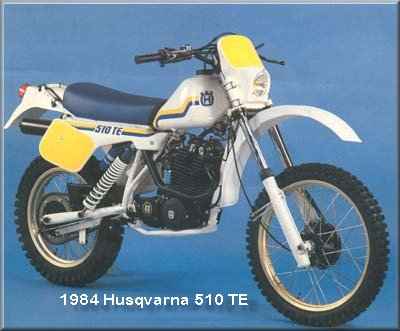 The 1984 Husqvarna 510 TE was a bold and world class step for Husqvarna motorcycles. The 510 was introduced mid year 83 and the 84's were a similiar model. Twin shock on the Husky "O" series frame, these 4 strokes were the lightest and most competitive 4 strokes in the world and in an era that was dominated by 2 strokes. The engine was kept light with a reed activated oiling system. The "TE" model shown was the the enduro with full lighting, horn, speedo, but don't be fooled , this is a full out competittion model. Twin exhaust was very impressive, as was the plastic tank and new style graphics.

The 84 510 TE has a 6 speed tramnsmission. The camshaft rides in ball bearings, and the big end has silver plated cage. The carurettor, DellOrto 36mm has an accelerator pump for smooth response. The electrical system (SEM) on this model puts out 140watts of power. The front brake is a double leading shoe. The engine has an automatic as well as a manual decompression release.
The rear suspension was Husqvarna ITC. The small horn was bolted to the front tank mount and is visable in the photo. The speedometer cable runs up the right fork leg and has a wire bracket guide also visable in photo.

USA ISDE riders Wally Wilson, Terry Cunningham, Scot Harden, Mark Hyde, Ed Lojak, Mike Melton, and Dick Burleson were just some of the heros that were Husqvarna team riders in this era.







---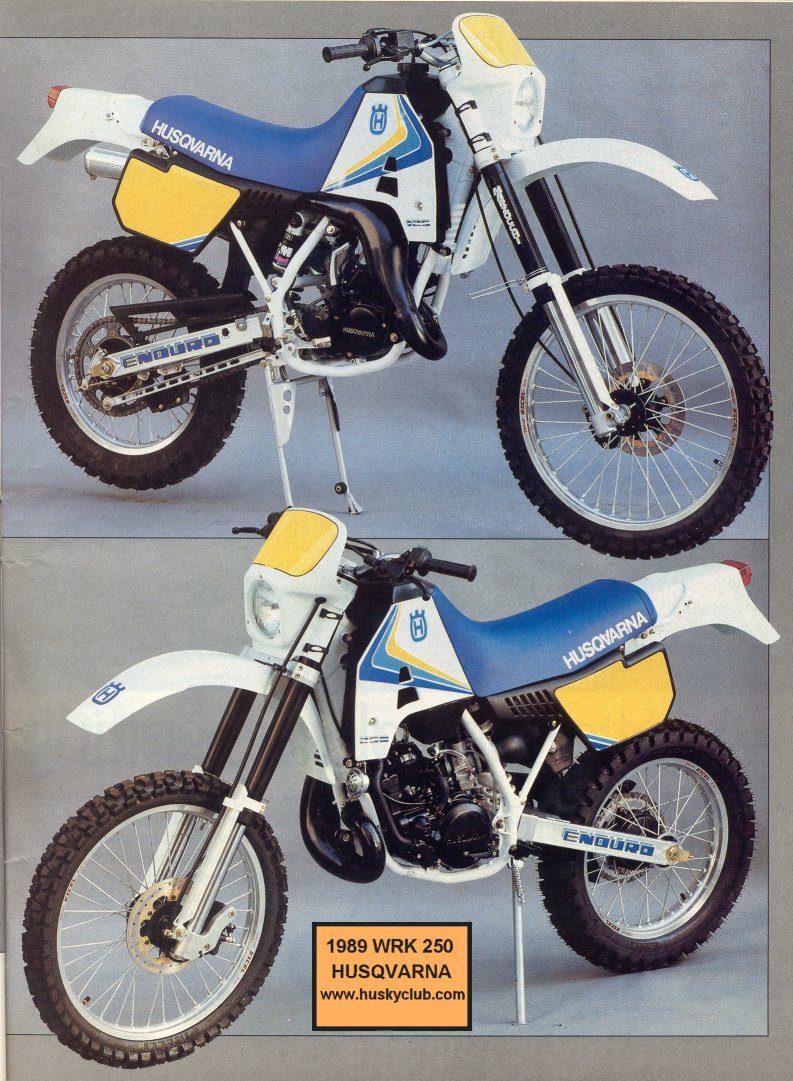 1989 125 WRK and 250 WRK
Husqvarna WRK 125 was the 1988 best selling bike and was improved even futher with Marzocchi forks, new tank and radiator shrouds. The motor is the high horsepower MX version with enduro gearbox and ignition. The 125 is pictured at the top.
Husqvarna WRK 250 was also offered in Europe as a 240 or a 260. White Power provides the suspension. The engine is powervalved, liquid cooled, 2 stroke, 6 speed with plenty of power. Excel rims were standard equipment, but the Pirelli tires as pictured may have been changed for USA sales.

---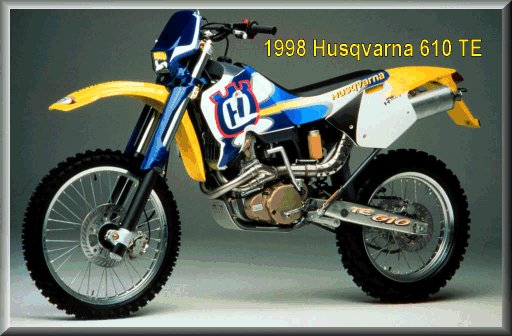 1998 Husqvarna TE 610
This TE 610 is a high tech , liquid cooled four stroke with a four valve head and overhead cam. This bike comes with 45mm Marzocchi forks and a progressive linked Showa monoshock. The tires are Metzler "Unicross", chain is DID and the brakes are Brembo. The Husqvarna engineers are still producing the best looking and worldclass competitive motorcycle. The spark plug is a NGK C7E, gearbox holds 1600 cc's, Dell'orto PHM 40 DS carburator is used, and the displacement is 577 cc's. This Husky has a six speed gearbox and uses DID 520 chain.
Like the TE model above, the lights make this competition model legal for enduro events, but were not intended to make this model legal for street use. The kick stand folds way up out of harms way and is visable tucked under the left number plate. Great handling, hi reliability when maintained properly , excellent torque thru out the full rpm rangemake this model a great modern competition or trail riding bike.
---
NEW! - For Husqvarna motorcycle pictorial review, click on text:
1938-1974 Husqvarna Vintage Picture Review
1975-1987 Extreme Evolution Husqvarna Picture Review
1988-1997 New Generation Hitech Extreme
---
---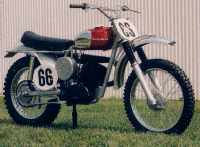 Thanks for visiting my home page. I am looking for good, clear color copy of early Husqvarna awards like FIM medals, ISDT ?, color copy of Mikkola badges for 71-74,?, Motocross awards, Hallman,Tibblin, Burleson replica badge, Smith replica badge,? Magazine artikels from all countrys esp Sweden, England, Spain, Italy, Australia, Japan, Europe, Far East, Middle East, Africa, South America, Canada, Russia, Mexico, Any where on Earth.....any language! Anybody have suggestions? I would like to borrow so that I may scan the text and images.
Thanks.
Craig Comontofski
1501 West King Street
Martinsburg, WV 25401

---
NEW! NY! NUEVO! NUOVO! NOUVEAU! NOVO! NY! NY!
Husqvarna Maintenance Section or How To Keep Your Husky Happy (and You Too)!
---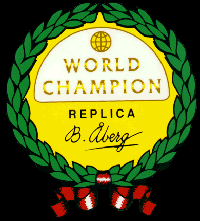 ---
NEW! EXTREM! NY! EXTREMO! NY! EXTRÊME! ESTREMO!
History of Husqvarna Competition Motorcycles and related Marques
---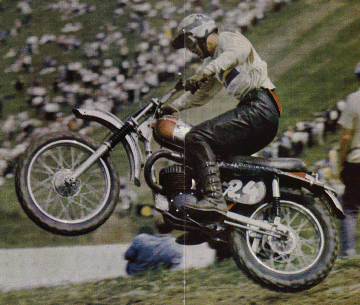 Tack s?mycket.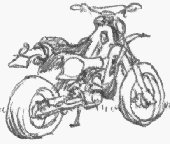 ---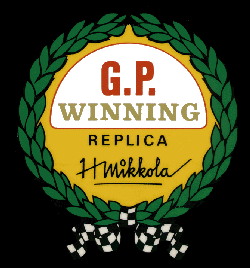 Thanks again to club member Kevin Grimes for Mikkola decal for '71-'74 250CR's and WR's. I don't find this decal very often as I locate 250's of this era. The Husqvarna factory did apply some of these decals to the air cleaner covers, and they did supply the decals to the dealers, but some bikes were missed. Anybody have a better recollection than mine? You will notice that the two decals have a different color yellow/gold fill and the ribbons and other details are different.
---
Happy Huskys
Craig
I also have additional hobby pages I work on.
Vincent Black Lightning.

Please E-mail me your comments at husky@huskyclub.com
---
Glöm Ej - Köpes:Mc & mc-delar till :Husqvarna or Lindström '62-'63-'64-'65 motocross, komplett eller i delar. E-post husky@huskyclub.com or Tel. från Sverige 0091-304-267 6471 Här är det Svänghjulständdynamo Bosch problem! !tack s?mycket
---
KÖPES OCH SÖKES: Köpes:Mc & mc-delar till :Husqvarna eller Lindström '62-'63-'64-'65 motocross, komplett eller i delar. also Flink motor delar or Lindstrom delar for Silverpilen- Cyl, topp, kolv, crank.
Mc eller mc delar till Flink HVA även litteratur till Flink HVA delar eller kopia.Kan ni hjälpa mig hur jag kan hitta foto p?till Flink ändrad HVA? Tidskriften McNytt från 50- eller 60-talet? I s?fall, vilket nummer? Det enda foto jag hittat är Bengt Björklund 1964 Silverpilen trials med Rickman tank. Tack s?mycket. Svar till: Craig Comontofski Tel. från Sverige 0091-304-267 6471. pia. Kontakt e-post husky@huskyclub.comHälsningar Craig

---

American Historic Racing Motorcycle Association <<click here!

---

Husaberg AB - take a look! << click here!

---

H som i svenska motorcyklar - Hallberg 1922-27, Hallin 1919, Hansa 1915-23, Hedlund 1957-84, Hermes 1903-13, Heros 1903-05, Hinden 1913-20, Hjorten 1939-50, HM 1960-68, HRM 1952-66, HVA 1903-86, Husaberg 1987-_, Hägg 1910, Hägglund 1972, and now Highland

---

VMX Magazine << click here - the coolest, international, vintage mototcross magazine in the world!

---

Husqvarna Motorcycle Hobbyist Club Gopher Description:
My name is Craig Comontofski and my wife and I live in Martinsburg,West Virginia, a small town in the very easternmost part of the state and a very historical location from a Civil War viewpoint. My large scale interests are motorcycle and automobile restoration , but can extend to major home improvements as well.

My first Husky was a '66 model 250 I bought from Dub Smith in '69. I rode the '71 Elsinore Gran Prix after following ignition and suspension upgrade suggestions on the '66 from Malcolm Smith who was the local Husky dealer in Riverside. I placed 23rd out of about 900 -- I thought I was pretty hot stuff . Bought a new MI 250 in mid-'71. Raced my brains out at Spillway, Baymare, Indian Dunes, Coalinga, Laguna Seca, etc . Bought a new Husky each year in '72, '73. I was a Cal Poly Penguin MC member and was fortunate enough to able to have free range in the Las Padres Natl Forest. Quit racing motocross in '74 and put the '73 400 away. Moved back to sports cars, antique cars, restoration........came foward to Huskys in '92 with a renewed desire. Joined AHRMA, AMA, and proceeded to scour the country for old Huskys to restore for show, race and collecting. I lucked out with good project material coming from all over the country. My expertise due to "hands on experience" is 55-84 motocross. Old Bike Journal features my 250T Commando in April '97. Old Bike Journal is no longer in print, but you can still find great Husqvarna articles in the Husqvarna Club Newsletter.
---
Completed Customer Restoration Projects:
1966 Husqvarna 250 Works Motocross #66217 <-click here
1967 Husqvarna 250 Husky Motocross #670506 w/21"front
1968 Husqvarna 250T Commando #168226 w/options 21"front, CEV speedometer, tank bag
1969 Husqvarna 360 cross 8 speed MG3398, engine #360551 @ left rear cyl location
1971 Husqvarna 360C enduro SI 1208, engine #362504 S @ split line top
1974 Husqvarna 250CR MK14645, engine #2033-0453
---
Current Restoration Projects:
---
Tips for e-mailing anyone about Huskys- click here
---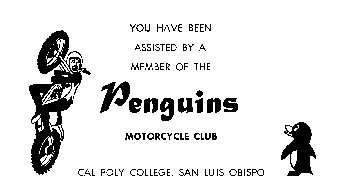 ---
These pages, their design and contents, unless otherwise noted, are Copyright ?1996, 1997, 1998, 1999, 2000, 2001, 2002, 2004, 2006, 2007, 2008, 2009, 2010, 2011, 2012, 2013, 2014, 2015, 2016, 2017, 2018 by Craig Comontofski, Martinsburg, WV 25401, All rights reserved.